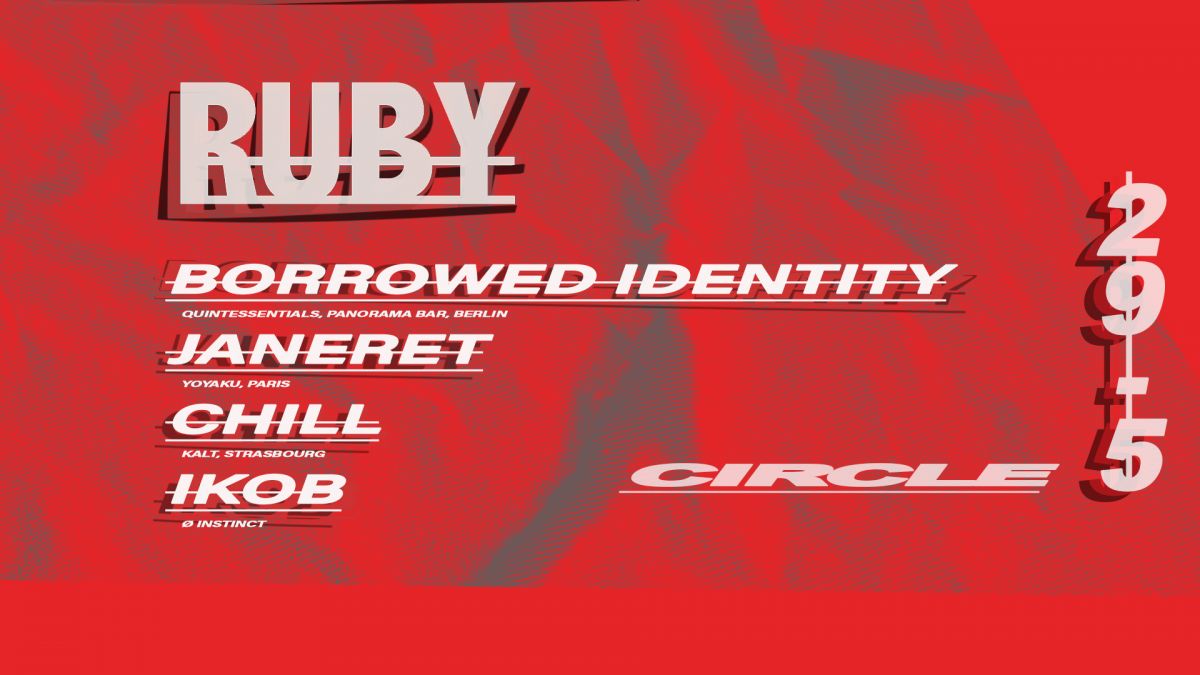 29. Mai 2019
Heiko
???????????????? _
a night full of emotions, a feeling of freedom - free from this world. from groovy bass lines to piercing basses and clattering hi-hats. timeless music - timeless night. stroboscope thunderstorm. Blue, Red, White. abstract visuals. come together and let us feel free.
 
———————————————

— Janeret
yoyaku, Paris
Mickael Jeanneret is one of a handful of talented rising French DJ-producers signed to Yoyaku, the Paris-based record label,
he performs regularly through Europe, but has also toured through Japan, Australia, and the Americas

— Borrowed Identity 
Quintessentials, Berghain / Panorama Bar
Borrowed Identity is wise beyond his years, having played many of the most renowned clubs in Europe such as Berghain and Concrete and shows further afield in the likes of Japan, Australia and Canada.

— Chill
KALT, Strasbourg
Chill, opened his mind to electronic music after club experiences in Berlin, Amsterdam and Paris. Co-Founder of the Strasbourg based collective Closely , he likes to play powerful sets with a selection of house & techno music.

— IKOB
Ø INSTINCT
2001 Ikob bought his first turntable, and by doing this he found the love of music that can be felt in every one of his sets, no matter if Groovy House or driving techno. 
Founder at Ø INSTINCT collective.


— special visuals & light design by imprv

————————————————
2200 - 2300 12€ > 14€
————————————————

2200 - OPEN END
dresscode: feel free 
STRICT NO PHOTO/VIDEO POLICY !